---
---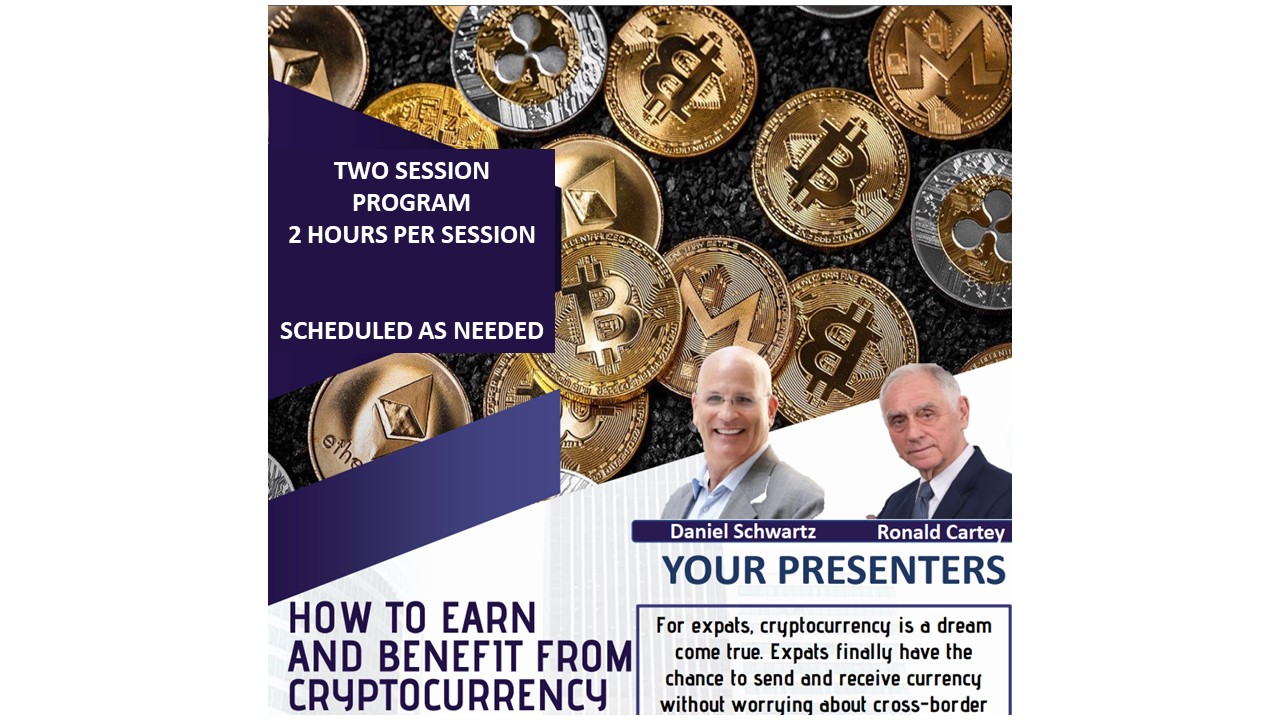 ---


---
---
Item Details
Description


2 action packed sessions that will take you from absolute begginer to someone reasonably comfortable with the world of cryptocurrency.

You will learn all about and set up your first wallet(s) to hold your cryptocurrency, You will buy your first if you have not done so.

Get basic exchange accounts set up so you can swap your crypto and learn about the basics of trading.

Then move on to learn how to protect your new crypto assets, how to make sure when you pass on they wind up in the right people's hands and not a moment before they are supposed to.

Then move on to a bit more advanced trading, how to implement strategies to protect your gains, grow your gains. How to buy and sell at specific prices.

Finally learn how to evaluate projects/tokens to decide which ones are good ones to buy. Look at the model portfolios that we have set up and see the performance.

Get yourself into the world of wealth building with Crypto.

Terms & Conditions


Classes scheduled every week/other week depending on demand.

Classes on Zoom, 2 sessions.